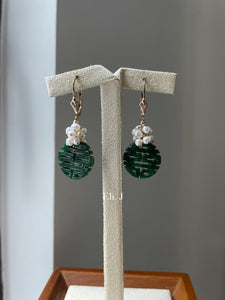 These gorgeous deep green jade are so special, mixed with a touch of lighter green that bring out the 喜喜 character.
Not just for brides, 喜喜 means Double Happiness, and I hope your hearts and homes will be filled with joy this Tiger year!
Topped with ivory freshwater pearls on full 14k gold filled.