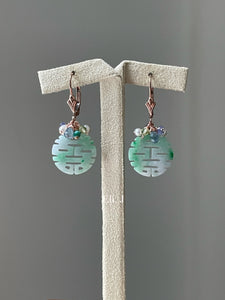 A youthful pair, with fresh mint green jade 喜喜 paired with a soothing gemstone combination of blue sapphire drops, Sleeping Beauty Turquoise, ivory pearls, iolite, peridot, tanzanite and apatite. 
Not just for brides, 喜喜 means Double Happiness, and I hope your hearts and homes will be filled with joy this Tiger year! 
On full 14k rose gold filled.