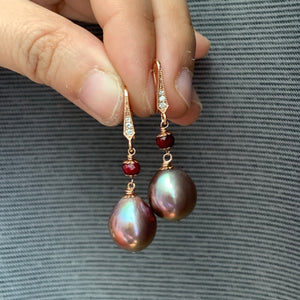 G. requested smaller pink pearls and I had just the pairs for her! Pearls I had just sourced recently. 
She wanted to go for a slightly vintage look, with deep red rubies on 14k rose gold filled. 
These naturally coloured pearls have received a lot of love, and understandably so!